Street Food Superstars
Culinary Culture partnered with the National Association of Street Vendors to help organise a massive three-day Street Food Festival at Delhi's Jawaharlal Nehru Stadium. Vendors from all over India, selected on the basis of excellence, put up stalls representing the best of their regions at the Festival.
Culinary Culture then asked some of India's top chefs to rate the food and to select the best vendors.
At the end of the Festival, Culinary Culture held a ceremony to award certificates and cash prizes to the winners selected by the chefs.
Though the process was interrupted by the pandemic, the Festival and awards will resume now and become an annual event again.
Awards
Winners National Street Food Festival 2019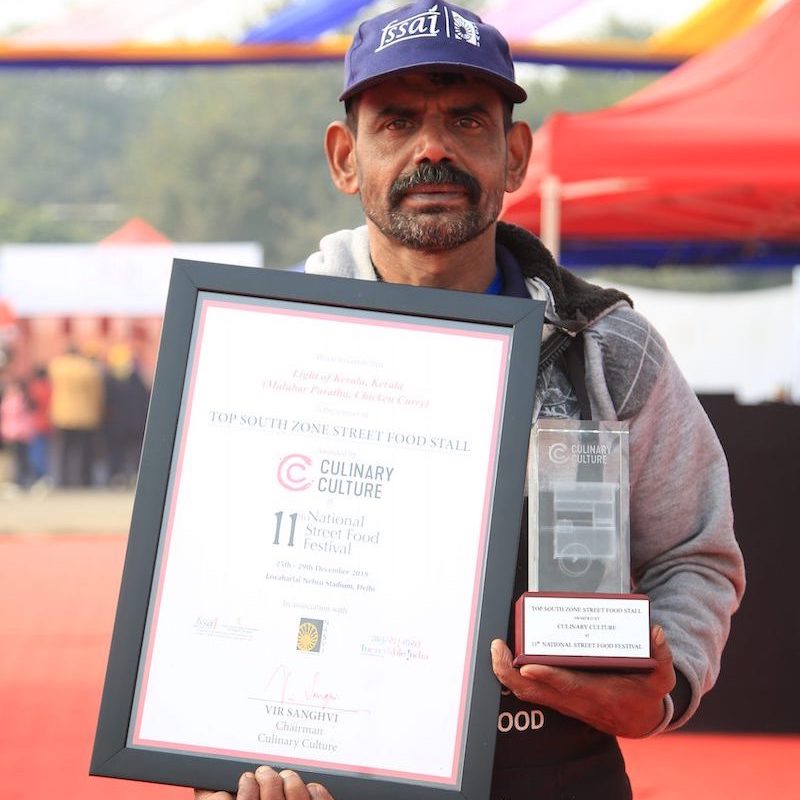 Top South Zone stall
Malabar paratha, chicken curry
Light of Kerala, Kerala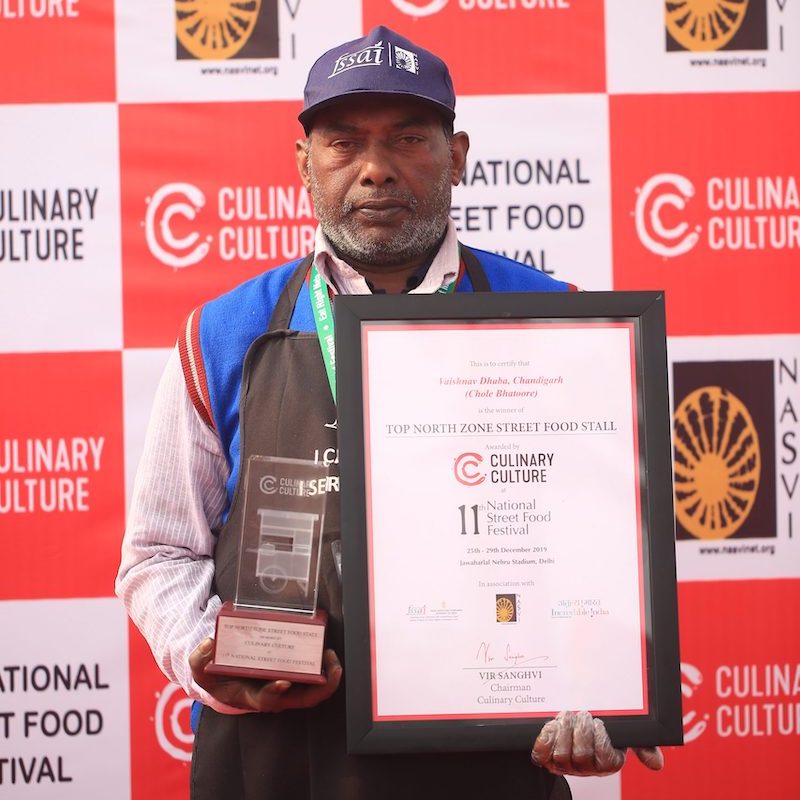 Top North Zone stall
Chole bhatoore
Vaishnav Dhaba, Chandigarh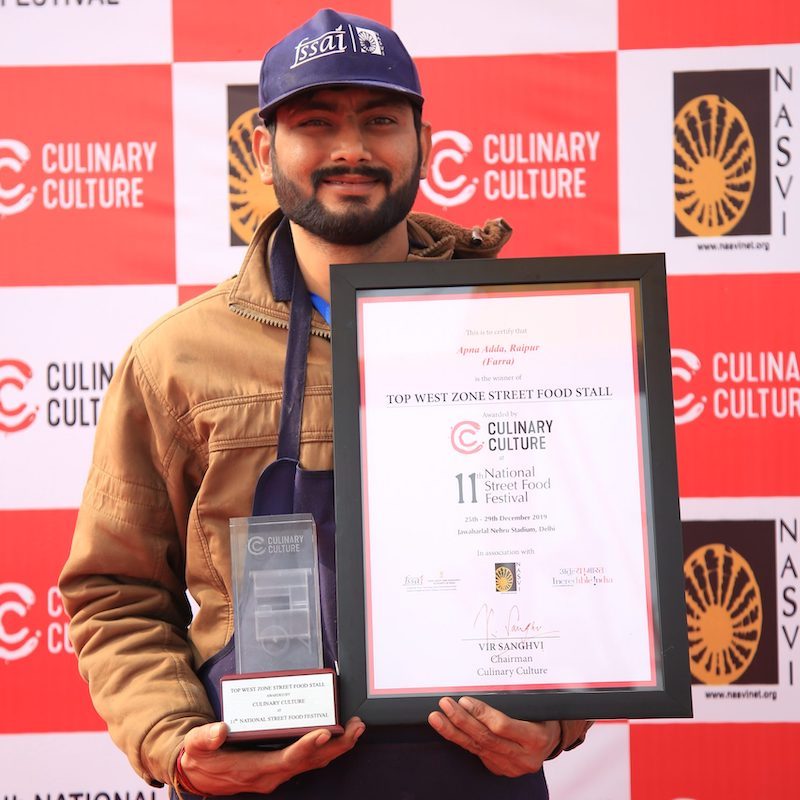 Top West Zone stall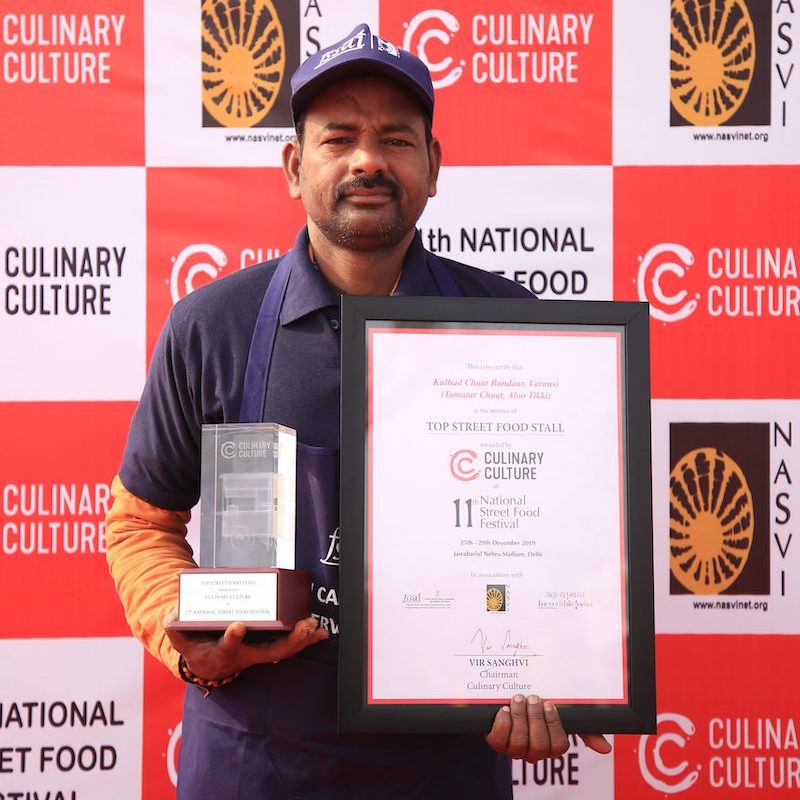 Top Street food stall dish
Tamatar chaat, aloo tikki
Kulhad Chaat Bhandaar, Varanasi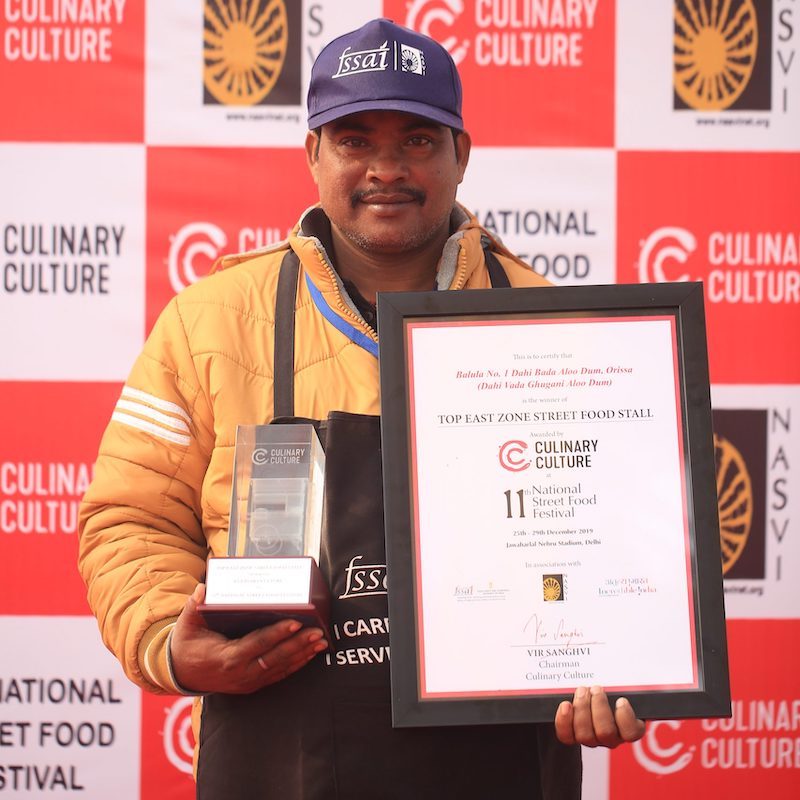 Top East Zone stall
Dahi vada, ghugani aloo dum
Babula No.1 Dahi bada aloo dum, Orissa